Production Description
Gold Concentrator Centrifugal Equipment
is also a
Mining Separator Machine
that was patented in China,which is similar to
Knel son Gold Centrifugal Concentrator
. It is an efficient machine that is used for
Gravity Separation Process Plant/Gold Dust Separator also for Centrifugal Sand Separator
. It is most especially useful for recovering
fine gold
which gets lost during the operation of gravitational concentrators. It is not only used for placer gold mining, but it can also be used for the recovery of natural gold from rocks that are hard, for replacing amalgamation and recovering of gold from the tailings.


There are different models available, just let us know your basic info, our engineer will make out the suitable solution for you!!


There also can be customized with portabel wheels for easy move.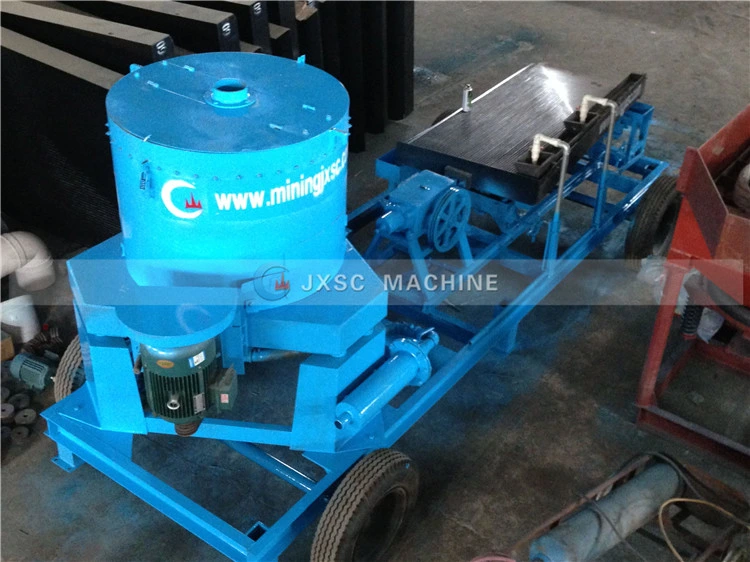 Advantages:
High recovery and high concentrating ratio;
Recovery performance is steady;
Has a centre discharge design that enables fast and secure concentrate removal;
Eco friendly ( needs no reagents or chemical additives);
Low electricity and low water requirements;
Low cost of production, low maintenance requirements with durable wear parts;
Has a compact design needing less space and can be easily merged into an existing mining processing;
Fast returns on investment, usually less than 6 months.
Mini Gold Concentrator Machine Centrifugal Concentrator Product Parameters
as below for reference only:
Model
Capacity (t/hr)
Feeding Size(mm)
Feeding Density(%)
Power Requirement
(kw)
Cone Rotate Speed
Water Required(t/h)
Dimension(mm)
STLB20
0.5-1.0
0-2.5
0-50
1.1
800
1.5-2.0
800*560*710
STLB30
2.0-3.0
0-4
0-50
2.2
600
4.0-6.0
1280*1030*1135
STLB60
8.0-12.0
0-6
0-50
7.5
460
10.0-15.0
1850*1550*1600
STLB80
10.0-20.0
0-6
0-50
15
400
17.0-25.0
2300*1800*2200
STLB100
50-100
0-6
0-50
18
360
40.0-60.0
2400*2400*2250
Packing & Delivery
1.Standard parts packed in the wooden cases.
2.Big parts packed by plastic membrane.
3.The whole machine is loaded in the container.


Blue Bowl Gold Concentrator Separator Machine /Gemini Gold Concentrator Table has shown that the recovery of gold can be very high, as much as 99% and the concentration ratio is up to 1,000 times. In the recovery of natural gold in lode ore that has a particle size of -0.074mm, the gold recovered is about 98%, for recovery of gold in a particle size of 0.004mm, it is up to 97%.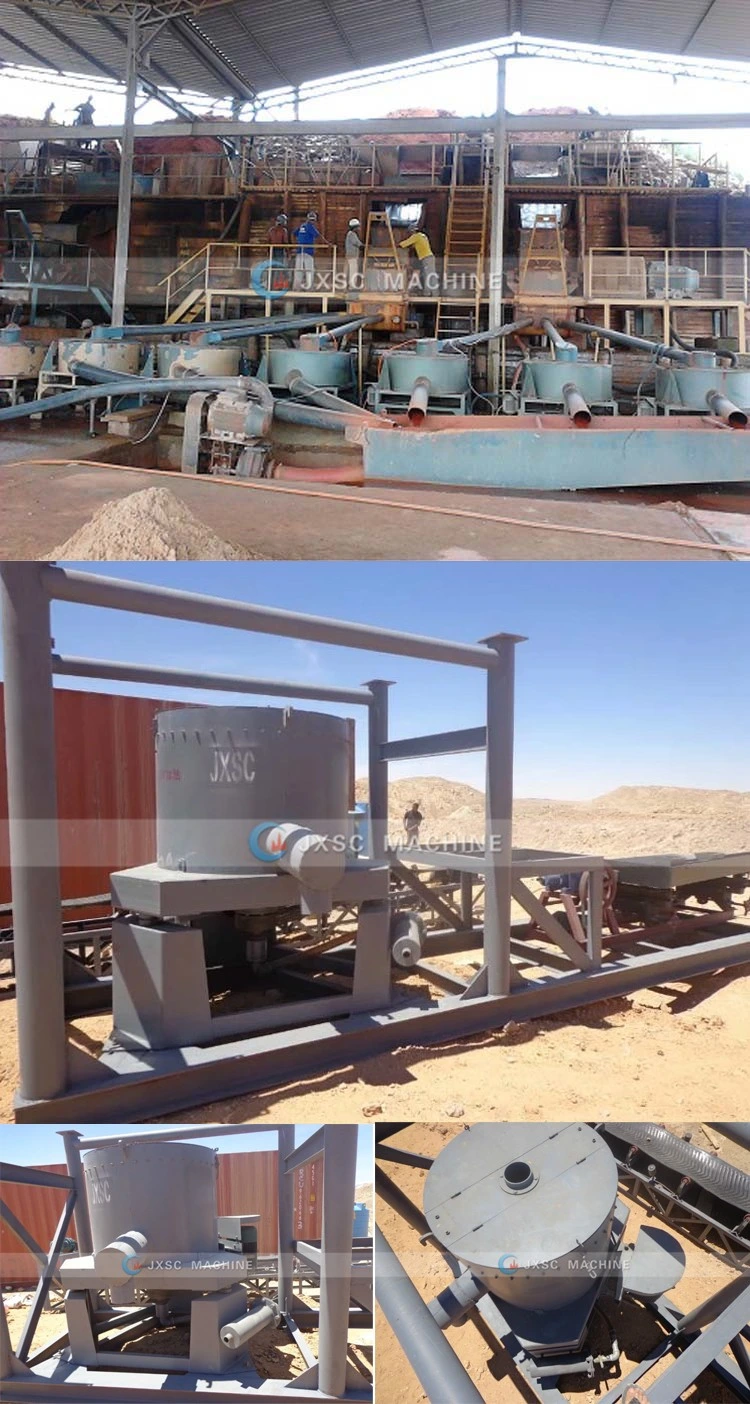 We have provided the
Centrifugal concentrator machines
and other mineral machines for many customers in Sudan,Mali, Mozambique, Nigeria, Suriname, Ghana, South Africa, Uganda, Zambia, Tanzania, Angola, Canada, Austrialia, Chile, Peru,ect.For Alluvail gold washing plant, coltan ore mining plant, diamond washing plant, Iron ore washing plant ect.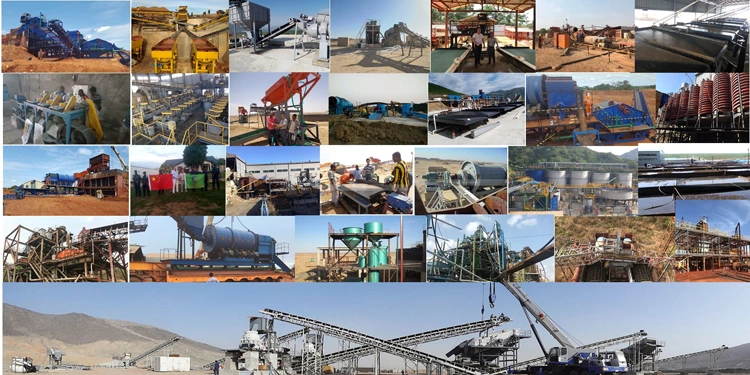 Jiangxi Province County Mining Machinery Factory is a leading mining machinery manufacturer with over 34 years experiences, providing complete set processing equipments for Gold ore /Tin ore /Tungsten ore /Iron ore /Diamond/ Coltan ore / Silica sand / Zircon sand/ Black sand/Chrome ore/Cobalt ore/Antimony ore, ect.As well as complete set small laboratory mining machines.
Main product including:Trommel screen, trommel scrubber, shaker table, spiral chute separator, jig machine, centrifugal concentrator, sluice box, vibration screen, melting furnace, jaw crusher, hammer crusher, ball mill, flotation machine, spiral classifier, as well complete set small laboratory mining equipment.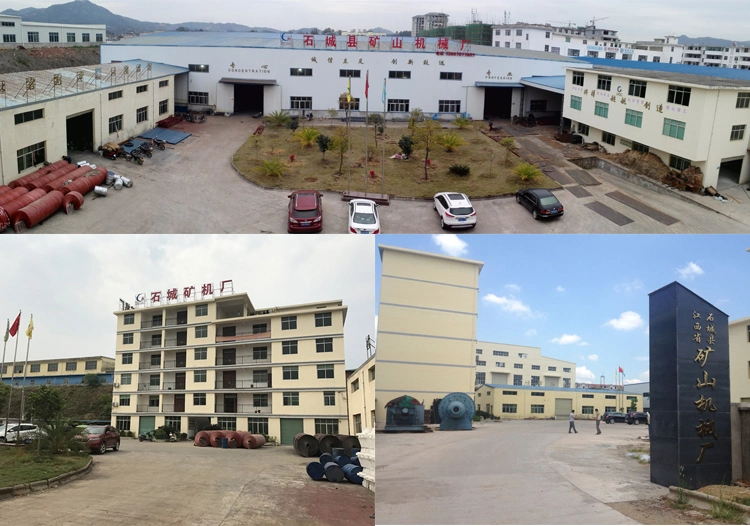 Our main market are in Africa, South Amercia, Europe, Southeast Asia, Asia,ect.Our cooperated customers cover Mali, Ghana, Sudan, Uganda, Mozambique, Suriname, Zambia, Nigeria, Cameroon, Madagascan, Malasia, Indonesia, Korea, Philippines, Monglia, Singapore, Inida, Iran, Mexico, Brazil, Chile, Peru, Spain, Canada, Austrilia,U.S, UAE,ect.

Our Service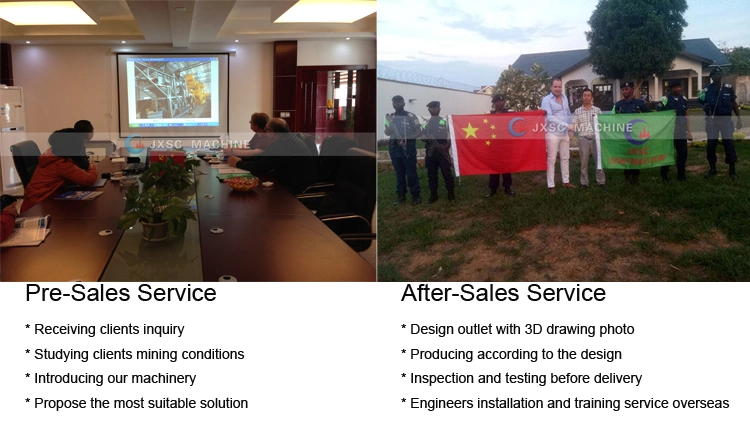 Our Certifications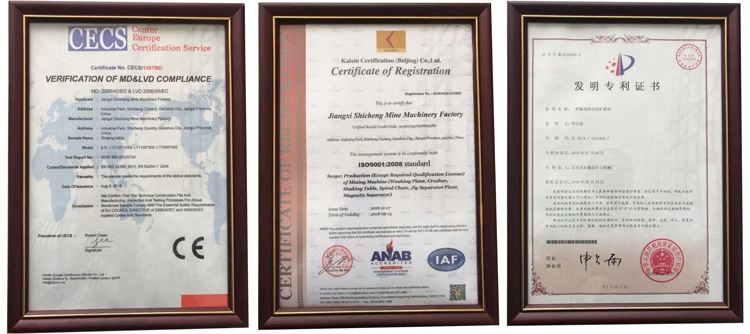 Q:Are you mining machinery manufacturer?Can I visit your factory?
A:Yes, we are, our factory is located in Ganzhou City Jiangxi province, it have direct flight to Beijing,Shanghai,Guangzhou ,Shenzhen Airport.Welcome to visit our factory

.
Q:Can you produce as specific size?
A:Yes, most of our products can be customized.
Q:What is the leading time?
A:For shaking table and laboratory mining equipment ,we can send out within 10 days;
For large mining equipment and customized machine, the lead time is 30-40 days.
Q:Do you supply oversea service?
A:Yes, we do.Engineers available to service overseas.
Q:How about the warranty?
A:We will supply you one year warranty and lifelong technical support.